At New Boston Property Management, we are constantly looking for ways to improve our customer experience. Stay up to date on our latest company news right here.
There is always lots of news around the properties and we want to include all we can. If you have something newsworthy, contact us and we'll see about getting it on this page.
Download Newsletter
in PDF format here
Have you ever stopped to think how important grandparents are? Our children's grandparents can be the most wonderful resource, both to us as parents, and to our kids. Sometimes in all the hustle and bustle of busy lives we can forget this fact. This day is a great time to remind ourselves of what grandparents mean to us, and to celebrate with them. On September 13, let's celebrate all the joy and wisdom that grandparents bring to our lives!
Keep dumpster clean- Please refrain from throwing your unwanted furniture in and outside the dumpsters. Waste Management will not unload the dumpsters if these items are in it. Garbage is a service provided to our residents, but should not be abused. If you have furniture that needs to be removed, please contact the Central Office. There will be a $50 charge for each of the items thrown in or outside the dumpsters. Larger items will be hauled away with a nominal fee.
​
​
Over the past few years, Management has been gathering everyone's email addresses. You should have received an email around March 24th from the Executive Director. He will be updating everyone via email from time to time. If you did not receive an email, it is because we either do not have your updated email address, we have never received your email, or the email went to your Junk Folder. Please check those possibilities and contact (phone 903-628-2951 or email info@nbhatx.org) the office to send the email directly to you.
We kindly ask that any of our residents confirm with the office if they have received a positive Covid-19 test or are being quarantined for symptoms. We have protocol that we must follow in keeping the entire Property Management community safe and sanitized.
We ask that you please continue to put all correspondence in the in the drop box as well as rent payments. Thank you for your cooperation.
Due to the coronavirus outbreak, all scheduled events have been canceled or postponed. That includes, Friendship Services, WIC, and Bingo. Management will be keeping you in the know on what is happening from their standpoint. Please read your Newsletters and emails for updates. Please stay safe.
LABOR DAY You've made it through the highs and lows of an unusual spring and summer, and just as you're getting settled into an undoubtedly new school routine, it's time to celebrate Labor Day! So, get ready to fire up those grills for one final hurrah because that beloved three-day weekend is fast on its way. The office will be CLOSED on Monday, September 7, for Labor Day. If you have any emergencies, please call 903-278-5477.
Disclaimer
This agency does not endorse or represent any businesses/churches.
Natural Remedies for Pest Control
Mosquitoes crash your backyard bonfire. Throw some fresh rosemary or sage on the coals to keep mosquitoes away.
Sweet basil not only works great in recipes, but it also wards off flies, making it one of the best patio plants. Just plant a pot of sweet basil and place in a sunny spot next to a frequently used door.
Ants don't love your coffee like you do, in fact, they hate it. For ants, coffee ground is fatal. Try using your leftover coffee grounds in spots around the outside of your home where you think pests are coming in.
It may be an old wives' tale, but it works. To keep spiders away, slice up some onions and toss them in a bowl of water. Place the bowl where spiders enter your home and they'll stay away.
Spraying soap water directly on roaches kills them instantly.
WHO's ready for autumn?
Besides the beautiful weather, what's your favorite part of the season?
10 reasons to love Autumn
1. Sweater weather
2. Pumpkin spice lattes
3. No more bikini body worries
4. Fireplace nights with a bowl of popcorn and a movie
5. A breath of crisp air
6. Extra hour of darkness=More Sleep
7. Comfort food
8. The changing colors of the leaves
9. Cinnamon everything
10. Football season
​
Everyone has a story about where they were when the world changed on September 11, 2001. It's the most upsetting, most uncomfortable, and most fascinating conversation to have, to hear what people remember, what they felt, and how they responded. Though it's been nearly two decades, the reminders of that day are constant, and the pain is still fresh for many. Nearly 3,000 people lost their lives that day. Let us remember the brave people who fought to try to stay alive and those who passed away in the vicious attacks. A moment of silence is observed at 8:46 a.m., the minute the first of four hijacked planes slammed into the World Trade Center in New York City on Sept. 11, 2001.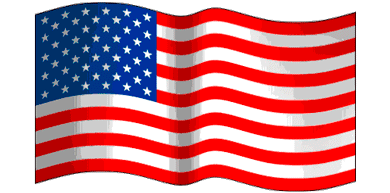 Cal Davis, Executive Director
Phone: 903-628-2951
Fax: 903-628-8001
After Hours Maintenance: 903-278-5477
Email:
Emergency: 911– Ask for New Boston
Centerpoint Energy: 1-800-259-5544
AEP (SWEPCO): 1-877-373-4585